Deschamps Mat Systems, Inc. -DMS- Mobi-Chair® is a high quality floating beach wheelchair that floats thanks to its floatational wheels and armrests.
Mobi-Chair® floating beach wheelchair is the ultimate partner for leisure time and entertainment.
DMS' Mobi-Chair® floating beach wheelchair is designed with everyone in mind: wheelchair users, people with special needs, or even children can benefit from the convenience, portability and comfort of the Mobi-Chair®.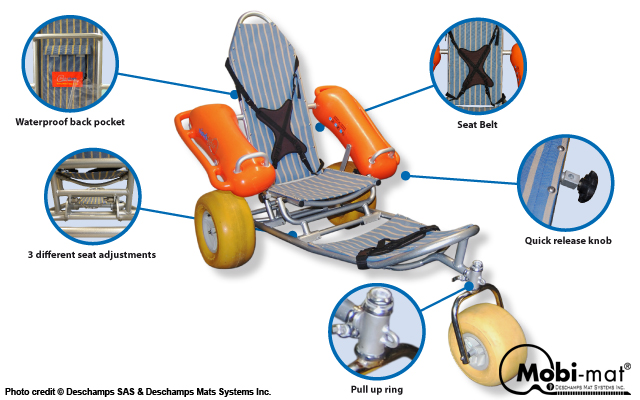 Durable
The aluminum frame and stainless steel parts are corrosion free from salt water.
The floatational wheels and armrests provide an unprecedented experience due to their stable buoyant design.
The Mobi-Chair® Floating Beach Wheelchair is suitable for use at the beach and in swimming pools.
Comfortable and Aesthetics
Deschamps' Mobi-Chair® floating beach wheelchair is physically and visually pleasing due to its quality and appearance. Users are able to recline in a comfortable position while riding, bathing or sitting for extended periods of time. The attractive fabric is non-allergenic, UV resistant, water resistant and ventilated for quick drying.
Maneuverability
Mobi-Chair® Floating Beach Wheelchair provides a comfortable ride. The rubber pneumatic tires absorb the shock and discomfort caused by rugged terrain, and it provides easy mobility through sand and other rough surfaces.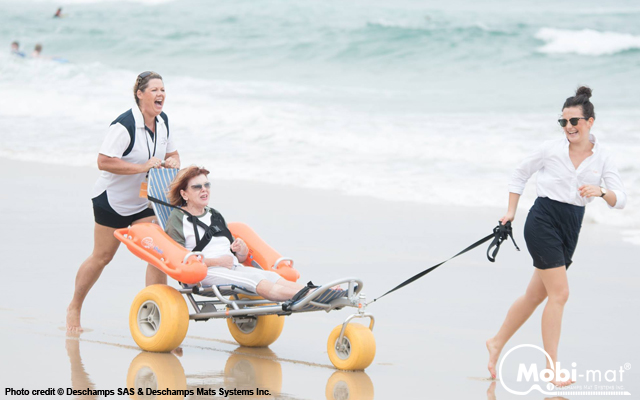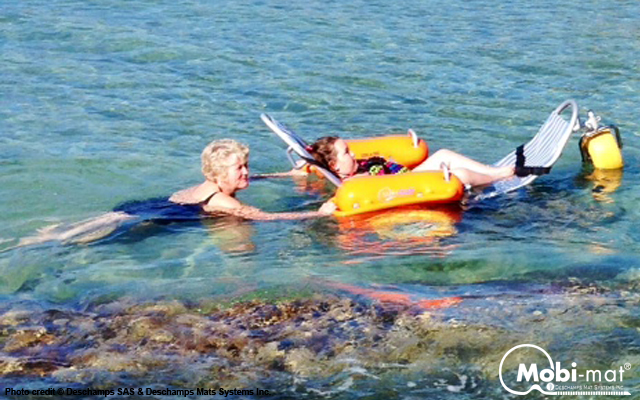 Floatability
The armrests and wheels are comprised of floatation materials that enable balance while bathing in the water. The integrated handles on the armrests provide added stability while enjoying the ride on land or in the water.
Convenient Transport
Transportation and storage is convenient. Mobi-Chair® Floating Beach Wheelchair is quickly assembled or disassembled by operating the quick release pins and joints without tools. It can easily fit into any vehicle.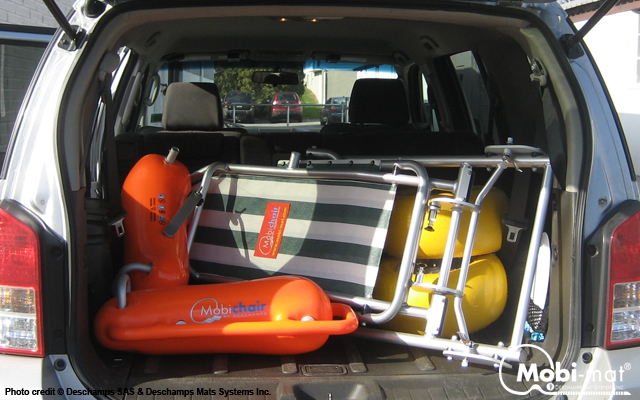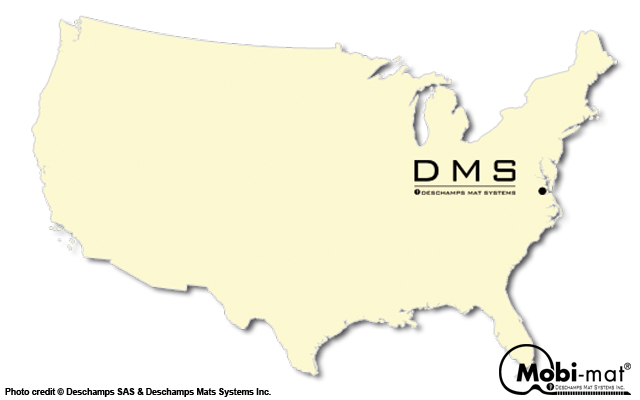 Availability
Deschamps' Mobi-chair® Floating Beach Wheelchairs are available for purchase directly from Deschamps Mat Systems Inc, NJ in USA and can also be rented through beach rental companies.
The Mobi-chair® is also available in Canada, Europe, Australia, NZ, Brazil, Argentina, Chili, Korea, Japan, HK, and the Middle East for beach communities, hotels and resorts to improve parks, beach and events' accessibility of individuals of all abilities. Please ask Deschamps Mat Systems Inc. for your nearby Mobi-chair® or Mobi-mat® distributor.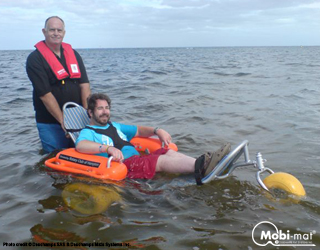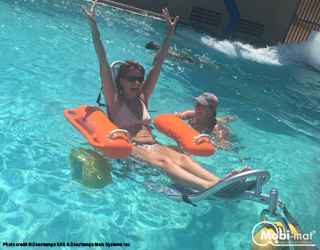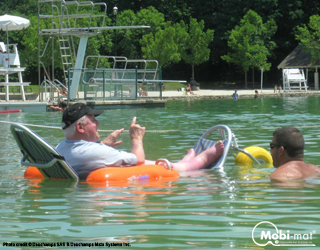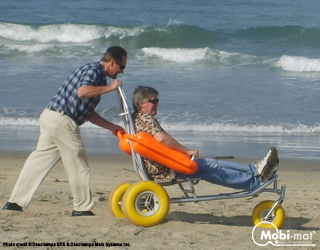 Although the Mobi-Chair® floats, it is not a boat. The sitting position is stable and you won't slip out of the Mobi-Chair under normal conditions of use.
However, for safety reasons, a life jacket is required for non swimmers (this may also be required by law). The Mobi-Chair® is not intended for areas with current or strong waves.