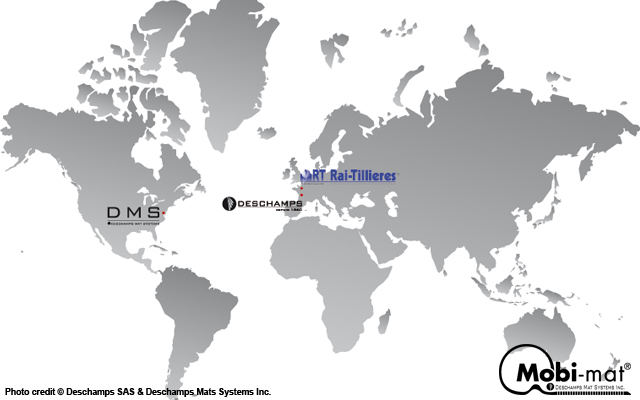 Deschamps Mats Systems Inc. is an industry leading, technological innovator in the design, manufacture and distribution of the world's most earth-friendly and remarkably effective semi-rigid and roll-out portable ADA pathways and temporary roadway and boatramps mat systems. In addition, DMS Inc. offers the Mobi-chair®, a high quality amphibious floating beach wheelchair that provides a seamless transition from boardwalk-to beach-to water.
There are no upcoming events to display at this time.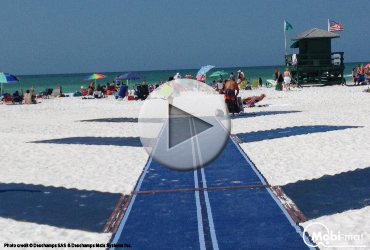 The 450-foot blue jay recycled polyester Mobi-mat® pathway is now the star of the area around the county's new Siesta Key beach pavilion by improving access for beachgoers with disabilities, using wheelchairs, pushing strollers or simply hauling beach carts full of toys and supplies.